The Living Room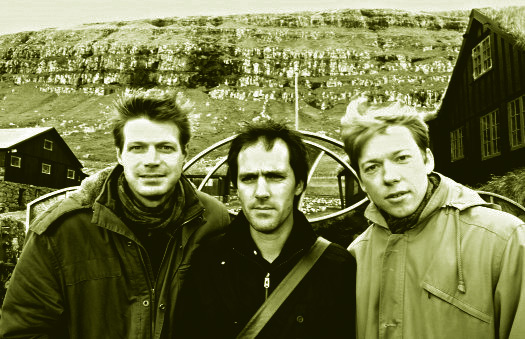 Torben Snekkestad – saxophones, reedtrumpet & electronics
Søren Kjærgaard – piano, keyboards & electronics
Thomas Strønen – drums & electronics
The Living Room is a collaboration between some of the most promising musicians from the contemporary Nordic music scene. Their debut album "Still Distant Still", released on ILK in 2011, converges various sounds and styles of play into a sonically vibrant field: a common ground shared by their curiosity to explore and expand the disciplines of both conventional and unconventional instrumental approaches.
Already headlined on a series of remarkable recordings and performances with artists such as Christian Fennesz, Barry Guy, Andrew Cyrille, Ian Ballamy and John Taylor, The Living Room members each have a significant presence on the international music scene. As a collective they form an interlocking unit on this recording done at the legendary Rainbow Studios in Oslo.
The Living Room has also performed a line of concerts with UK bassist, Barry Guy, German drummer Paul Lovens and the Japanese vocalist and thereminist, Koichi Makigami. Here follows some selected live footage. 
The Living Room, live in Japan 2014
The Living Room feat. Koichi Makigami – Live at Wundergrund Festival Nov. 2011
The Living Room feat. Koichi Makigami, Live at "Mimeteateret" in Odense 2nd of november 2011
http://ajazznoise.com/barcelona-weds-17th-dec-2014-living-room-trio-at-cccb-sala-teatre-part-of-the-sampler-series/